March 13, 2017 | Lisa Strid
Favorite Wines - Sauvignon Blanc for the people!
It's starting to warm up outside, and in my home that means the number of white wines in the refrigerator climbs exponentially. While Scott and Dan may be dyed in the wool Chardonnay fans, my personal tastes skew leaner and brighter, putting Sauvignon Blanc right in my wheelhouse. It's a grape that can quite often be polarizing-- whether in its flinty, gunsmoke and grass form from the upper Loire, France, or its extravagently tropical passionfruit and gooseberry form from Marlborough, New Zealand. Some people are wild about it, and some just won't have it.
You may remember a few posts back when we talked about aroma compounds-- well, this is a grape whose aroma is very driven by thiols, the compounds that are responsible for green, herbaceous notes.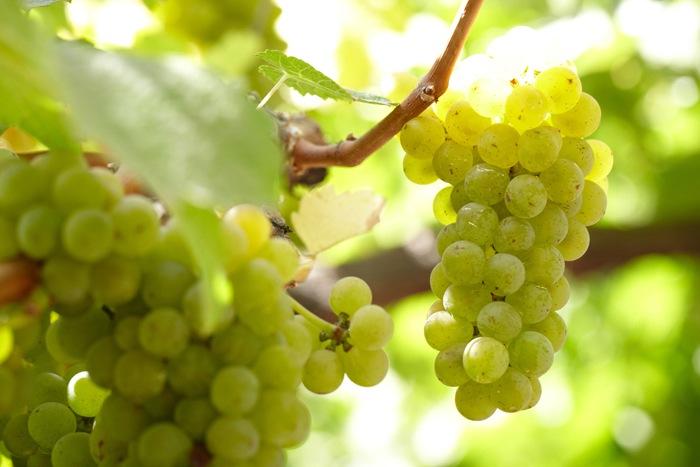 The grape itself most likely originated in the Loire Valley, perhaps around the towns of Sancerre and Pouilly-- so far up the Loire River that they're actually closer to Chablis than to the other major wine-producing regions along the river. It is likely the offspring of the grape Savagnin, a grape which also gave us the grapes Chenin Blanc, Gruner Veltliner, Petit Manseng, and Verdelho.
From the Loire, Sauvignon Blanc spread to Bordeaux, where it makes up substantial parts of the white blends of the region, and where it hooked up with Cabernet Franc to produce perhaps the most famous wine grape in the world - Cabernet Sauvignon.
And, of course, it has since claimed space in most of the major wine regions in the world-- including here in Arizona and neighboring New Mexico, which is where our 2016 Sauvignon Blanc originates from. It is the thrid most planted white variety in France, and is also planted extensively in California, Chile, Australia, and (of course) New Zealand. It tends to do best in cooler climates, as it can yield a rather boring wine if it overripens.
To try to coax out a wide variety of aromas and flavors from the fruit we received, we brought in an earlier pick and a later pick. We were hoping to capture some of the greener compounds from the early fruit, and some of the tropical notes from a later pick. We then fermented with a blend of wild and cultured yeasts all targeted towards developing Sauvignon Blanc aromas and flavors. We also fermented as cold as possible to retain as many volatile thiols as we could. I'm very pleased with our efforts, and if you happen to be in the area, please stop by the Scottsdale Tasting Room and give this recent release a try. If you like the wine, let us know! We'd love to hear your feedback.